Our Core Team
Sh. S.N. Rao
Ex. Member Secretary, BSPCB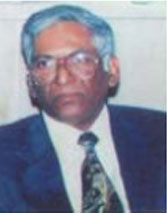 Mr. NARAYANA RAO SURAPANENI Graduate in A.I.C (by examination equivalent to M.Sc. degree in Chemistry) from Institution of Chemists (India), KOLKATA, 1979 having about 35 years of professional experience in the Field of Environment and worked as regular Member Secretary, BSPCB (2005-09)
He has National and international exposure in the field of pollution control and Environmental protection and possess rich experience and knowledge and has vast experience in various environmental aspects, its process and related pollution aspects.
Mr. Rao provides the overall guidance for the project towards achieving the project aims and objectives as well as quality control.
Mr. Ramanujam N. Chakravarthi
B.Com, PGDSM

Mr. Ram is a post graduate in Systems Management (PGDSM) and a PMP professional, with an overall experience of 20 years which includes 15years of exposure to MENA & CIS markets. He has a Chemical engineering background, also has a degree in Commerce. His rich and varied experience in the areas of Engineering & construction, Systems Integration, Building Management Systems (BMS) and Automation, ERP implementations like SAP & Oracle EBS, BPR, PMS & tools shall translate into effective project planning & execution. Mr. Ram is responsible towards organizing and controlling project activities, under the direction of Management and acts as a coordinator for projects.
Dr.C.Aparna
M.Sc, Ph.D
Dr.C.Aparna is a Doctorate in Environmental Science & Technology from Institute of Science & Technology, JNTU, Hyderabad with an experience of 15 years on various platforms such as Consultancy, Research and Teaching in the field of Environmental Science & Technology.
She is presently engaged in planning and execution of projects for various clients related to Environmental impact Assessment, which includes stakeholder consultations, identification of potential impacts, and recommendation of mitigation measures, preparation of environmental monitoring and management plans, coordinate and collate data for documentation in an Environmental Management System.
She had previously worked as Asst. Professor in the Dept. of Civil Engineering of ChaitanyaBharathi Institute of Technology and handled both theory and laboratory course work for Environmental studies, Waste water Engineering ,Solid waste management, Air pollution & control technologies and Disaster mitigation and management.
She has published various research articles in peer reviewed Journals & Conferences on National and International platforms.
She has worked extensively in various projects related to Lake Conservation and remediation, water quality evaluation and waste management funded by different agencies like CPCB, APPCB, AP Tourism, etc. and research projects funded by Department of Science & Technology such as Studies on influence of soil components on adsorption-desorption of hazardous organics and Development of low cost technologies for reclamation of hazardous waste dumpsites.
Mrs.Suma Mantha
M.Tech
Mrs. Suma Mantha is a Graduate in Chemical Engineering with Masters in Environmental Management from JNTU- Department of Institute of Science and Technology, Hyderabad and has rich experience in Environmental Consulting business.
As an Environmental Consultant she works for a range of clients, providing environmental consultancy services for major area development projects, CETP, Infrastructure projects and also Forest &Wild Life Clearances. She contributes to the collection of baseline environmental information, thorough analysis and modelling of on-site sampling data, maps and archive records, review and assessment of various environmental issues, conduct social and baseline Health Surveys, updates of key Environmental documentation in a confident, professional manner.
Mrs. Anitha Reddy. V
M.Tech(EPM), B.Tech (URP)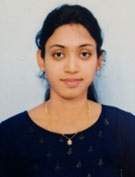 Anitha is a post graduate in Environmental Planning and Management from School of Planning and Architecture, Vijayawada. Her practice has a combination of grass root experience and strategy consulting in the field of Urban Infrastructure Development. Anitha is an Urban Environmental Planner with dynamic experience in the area of Project development its implementation, Management and Commissioning and business development activities for the growth of the VITYA.
Anitha worked extensively in spatial Analysis, Land Use Mapping Development Plans, and Master plans, Solid Waste Management, Environmental Impact Assessments and Urban Designs i.e Designs of Water supply, Sewerage and Storm water drainage System. Also adept at conduction research and Technical analysis including long term and short term planning
She possess proficiency in software's like Q- GIS, Arc Map, Global Mapper, AutoCAD, Ms Office and other Autodesk software's. She also posses strong organizational abilities to add quick patches of silver and drive through a silhouette of success.
Mrs. N.Madhavi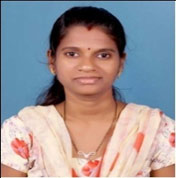 Madhavi has rich experience in preparation of Cost Estimations for Water Supply, Sewerage and Storm Water drainage system including preparation and submission of tenders and pre-qualification documents as per World Bank & other standard procurement procedures. She actively involves in construction Management Schedule with the help of Excel & MS-Project. Estimation, Coordination and attending the meeting with the Client, Stake holders, ULBs and other agencies a required and as directed by Project Manager. She has rich experience in CAD drawings including Longitudinal sections, Cross Sections using various modern techniques/software.
Mr.Bhaskar Challa
M.Tech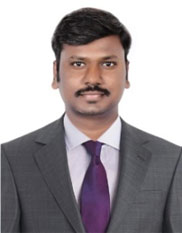 Mr.Bhaskar is Post graduate in Environmental Engineering from NIT Warangal and B.Tech in Civil Engineering.Mr.Bhaskaris involved in designs of Water Supply, Sewerage, and Design of Sewage/Effluent Treatment Plants and has good knowledge in Conceptualization of the project. Mr.Bhaskar also deals with Environmental Impact assessment studies in addition to designs of Storm Water Drainage System, Municipal solid waste management, Air pollution control& Management etc.
He has published few papers in national and International Journals in the field of Environmental Engineering.
Mr. Sridhar Reddy.V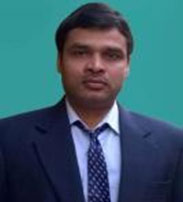 Sridhar is Post Graduate in Master Business Administration (MBA) Studies from University of Jawaharlal Nehru University Hyderabad and has rich experience in Accounting system, Taxation, Auditing, Banking operations & Business Development.
He supports VITYA in financial analysis and business development.