Management
K.Krishna Managing Director
M.Tech (Environmental & Pollution Control)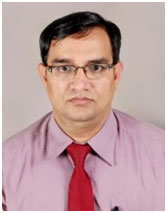 With the background of key professional Consulting experience , Mr. Krishna is instrumental in defining and establishing the Environmental & Infrastructure Consulting wing of VITYA Consultants Pvt. Ltd with an objective of transforming client's "Vision into Reality".
Mr. Krishna is a post graduate in Environmental Engineering and B.E. in Civil engineering from NIT Warangal, having about 20 years of professional and Managerial experience, leads VITYA as Managing Director.
He previously worked in various Central Govt. Organizations like Central Pollution Control Board (CPCB), National Environmental Engineering Research Institute (NEERI), RITES at various levels and enriched his experience in Environmental and Infrastructure Consulting.
Krishna worked extensively on Conceptualization, Project Engineering, Detailed Engineering designs and Construction Supervision of Infrastructure such as Water Supply, Sewerage , Effluent Collection System including Design of Sewage/Effluent Treatment Plants , Common/Combined Effluent Treatment Plants (CETPs), Storm Water Drainage System etc, and Public Private Partnership models of Core Infrastructure Projects.
He is also is a key Member and active participant in various Environmental Journals etc always in the process of Updating his technical knowledge with new skills and share and apply those skills towards the practical approach.
Mrs. Vaidehi. K
B.Com, L.LB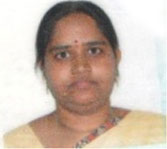 Mrs. Vaidehi is a Law graduate and also done her Company Secretaries(Inter) and has rich experience in handling Accounts and Administration of the Company. She is also actively involved in conducting ISO Audits is also responsible for the Accounts and day to day Administration of the Company.
Having legal background, she also acts as an advisory for the management in the legal matters.